Shop Front Security
With the growing rate of vandalism and burglaries, many retail businesses suffer a substantial burden. Security shop-front roller shutters offer a more effective protection, balancing the demands of security and stylish appearance.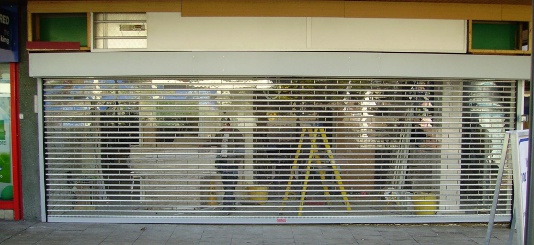 A full range is available: standard galvanised steel, perforated steel, solid aluminium, tube & link and brick-bond slotted. Each type of door offers a high level of security for your premises. All shop frontage shutters can be powder coated in our extensive range of colour finishes.
Common modes of operation are manual lift or electric, using a high-security key switch, internal rocker switch or remote control handset.

Type of access door systems we cater for